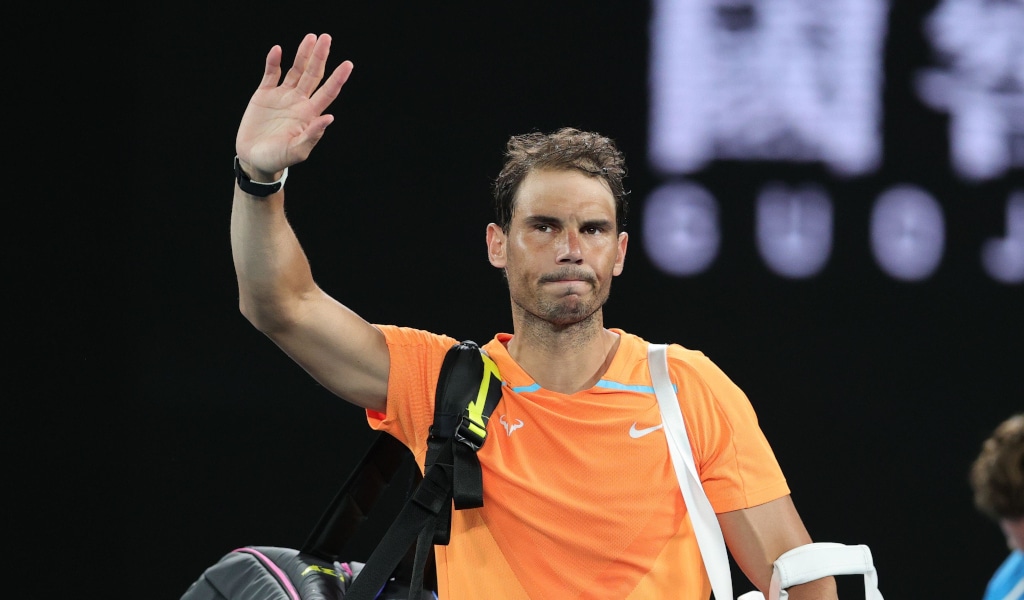 Rafael Nadal's hopes of playing at the French Open are still unclear, coach Carlos Moya has added to the speculation.
Nadal has been unable to play on clay courts, his favorite of the summer, as he continues to recover from an injury suffered in January's loss to Mackenzie McDonald at the Australian Open.
This has fueled rumors that Nadal's record-breaking career away from the game may soon come to an end.
However, coach Moya Nadal confirmed that he is doing everything he can to secure his title at Roland Garros in order to return to action in time.
«We work more or less an hour and a half a day and we keep improving day by day,» Moya told L'Equipe.
"It's not just about looking at your progress every day, it's not about being optimistic or pessimistic.
«Obviously, these are difficult times because we have missed our favorite tournaments, but Rafa is a fighter with an indomitable mind.
«When the return comes, we will be very motivated. It is impossible to say when he will play. Hopefully, tomorrow everything will be perfect and we will go to Rome. Who knows?»
Moya's comments confirm that uncertainty over Nadal's future is also spreading in his camp, and if he had not played until the French Open, he would have been off the court for more than five months by the time he arrived in Paris.
His uncle and long-time former coach Toni Nadal said his nephew will prepare for his second Grand Slam of the year.
Toni has hinted that the 14-time French Open champion could take part in the Italian Open in Rome.
«He wants to compete now, but it's still a while away,» Nadal told Radio MARCA.
«He is going to play in Paris, although it will be important to measure his ambitions there, how he trains in the coming weeks and what he can do in Rome.
Toni Nadal said: «He is not thinking about retirement, he wants to recover well and compete because he loves this sport.»
«Rafael is recovering, I think he is close to competing again, but he can't be here in this tournament (Madrid Open).
This is one of the tournaments he is most excited to play but we will have to wait another year. «It is clear that he will not arrive at Roland Garros with a good preparation, we should not fool ourselves,» he said.
If Nadal fails to defend his title at the French Open, he will drop out of the top 100 in the ATP rankings.
Read more: Rafael Nadal has fallen down the pecking order after the French Open