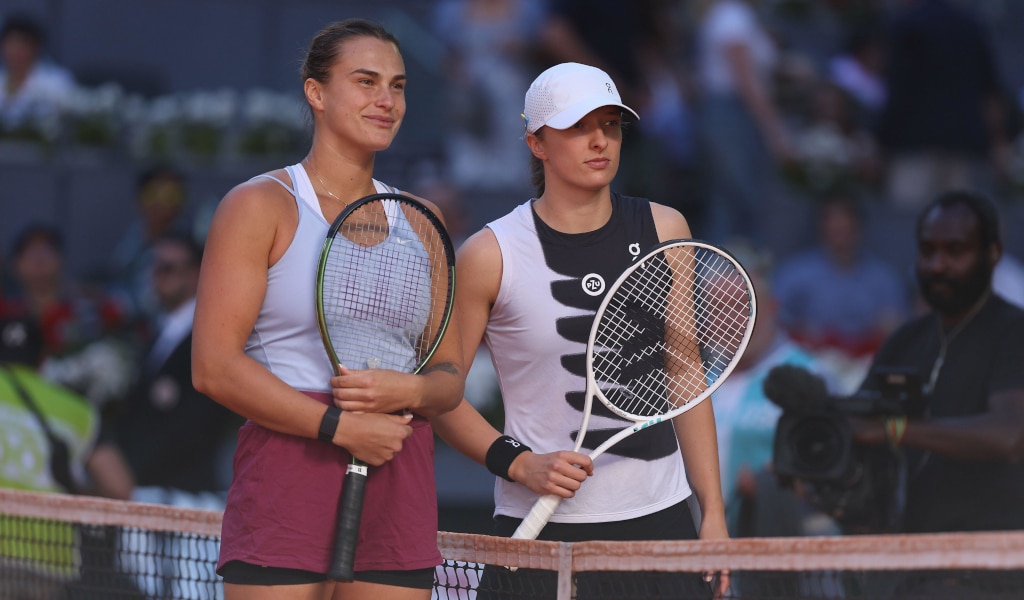 Iga Swiatek praised Aryna Sabalenka for being the best of the day in the Madrid Open final, but let the organizers know she wasn't impressed with their programme.
The world No. 1 lost only her second match on clay since the start of the 2022 season. She went down 3-6, 6-3, 3-6 in a tough match. It was the first time since the 2014 Miami Open that the top two players met in a WTA 1000 final with Sabalenka.
The Stuttgart final marked the second time in more than two weeks that Swiatek had met the Belarusian, who topped the world No.2 and had won her previous three matches.
However, Sabalenka held strong in the crunch time before winning a match point in the fourth game to claim the decisive break and take the eighth game.
Swiatek was full of praise for her opponent and the overall quality of the game.
We played at a good level, but [Sabalenka] Today was better," said the three-time Grand Slam winner. "Maybe I could have been more active at times, but honestly I think we both played well. I have no major regrets.
"Sometimes it's hard, sometimes it's easy," added Pole. That's why we have diversity in tennis, and that's why sometimes players are better at certain positions and some are better at certain positions. [surfaces]. But it doesn't matter because she won and I just respect that and I don't want to take it away from Arina.
The Madrid Open has been extended by two weeks this year, but several matches have been played in the early hours of the morning, and Swiatek is one of the victims of the schedule.
"It's not fun to play at 1:00 in the morning, but I'm happy to go through this experience and survive and be in the finals," Sviak said at the post-match presentation ceremony.
Veronika Kudermetova beat Veronika Kudermetova in the semi-finals just after midnight, and although she didn't think it made much of a difference in the games, she wasn't even surprised.
"It's a difficult time because you know what's going on, you just go to bed so late and wake up the next day," she said. "But before and during the game, I don't think so. We just need to adjust strategies.
Read more: Iga Swiatek wants WTA to do more to close pay gap