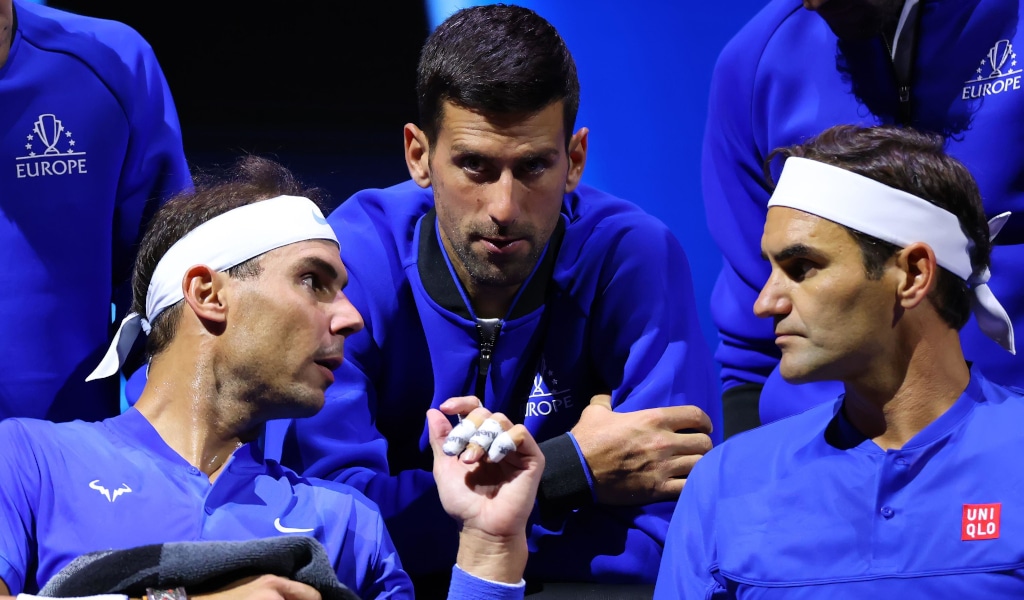 Novak Djokovic has revealed that being friends with Rafael Nadal and Roger Federer is "impossible" because of his rivalry with fellow legends.
The world No. 1 spoke of his respect and admiration for the two great rivals, but revealed that he had never come close to either.
The 35-year-old lost in three games to 20-year-old Dane Holger Run in the last eight of the 2023 Italian Open on Wednesday.
Djokovic has tied Nadal for a Men's Open Era record 59 times and holds a 30-29 lead. The Serbian has faced Federer 50 times, beating the retired Swiss 27-23 last year.
In an interview with Italian news outlet Corriere della Sera, Djokovic was asked about his relationship with Federer.
"We've never been friends, it's impossible between rivals, but we've never been enemies. I always had respect for Federer, he was one of the greats. He had extraordinary influence, but I never got close to him," Djokovic said.
The Serbian dismissed the idea that he shared his friendship with Nadal until he began to have success on court against the Spaniard.
"No. Nadal is only one year older than me, we are both Geminis, we even went to dinner together at first, twice. But even friendship with him is impossible. I will always respect and admire him," he explained.
"Thanks to him and Federer, I grew up and am who I am. This unites us forever, so I feel grateful to them. Nadal is part of my life, I've seen more of him than my mother in the last fifteen years.
Djokovic questioned Federer and denied claims that he had stopped imitating other players, saying he still imitated his peers and celebrities.
"Federer didn't ask me and I didn't stop pretending, this year in Monte Carlo [Masters] Players showed that I did Andy Murray, [Daniil] Medvedev and rapper Snoop Dogg, the 35-year-old said, "I never imitated them to please them, but to entertain myself."
"Then in Rome in 2009, in front of Nadal, they asked me as Leia Pericoli. I imitated Rafa because he won. If I had won, I would never have done it. I thought, 'If I imitate him after I beat him, Rafa will kill me' (laughs)."
Read more: Holger Rune sees Rafael Nadal and Novak Djokovic as favorites for the French Open.