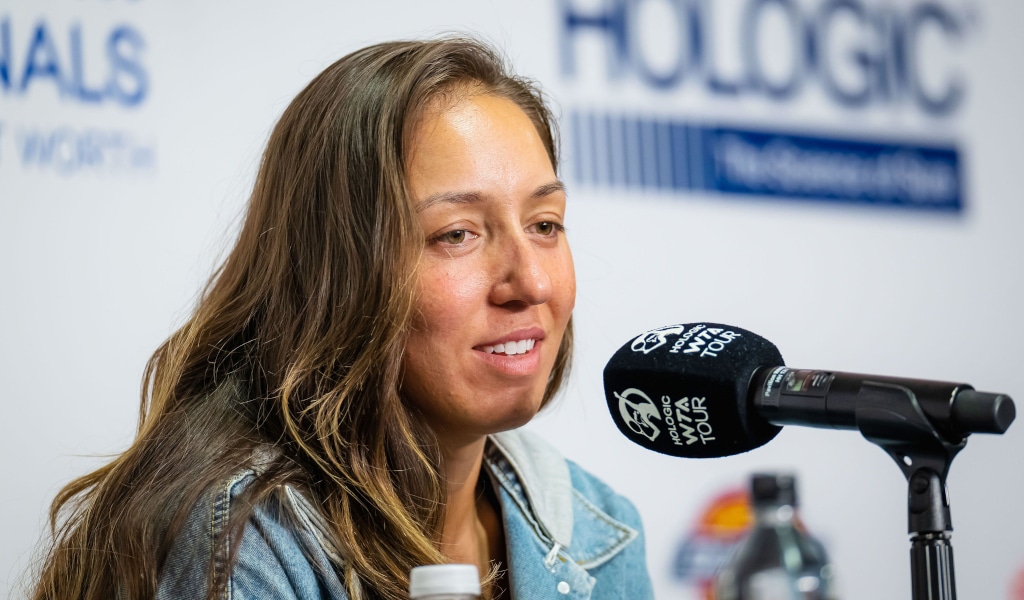 Jessica Pegula is the latest to express her disappointment at being "silenced" by the women's doubles finals at the Madrid Open.
The WTA 1000 ended in controversy over the weekend. Runners-up Pegula and Coco Gauff, as well as winners Victoria Azarenka and Beatriz Haddad Mia, were barred from the traditional trophy speeches after the match.
After the quartets received their trophies and posed for pictures, there was chaos on the stage as the players were not given microphones and the ceremony ended without a speech.
Azarenka and Pegula, who are on the WTA Players' Council, fearing criticism following a series of controversies, suggested organizers were fielding questions after Aryna Sabalenka was given the 1 o'clock spot and the "cake door" drama. A relatively small birthday cake compared to what Carlos Alcaraz received.
Azarenka and Gauff, who liked a social media post about the "cake gate" earlier in the week, chose to post their "thank you speech" on social media.
Read more: Madrid Open storm: 1 hour complete, cake drama, model ball girls, sexism and 'helping' Carlos Alcaraz win
World No. 3 Pegula, meanwhile, was asked about the controversy ahead of the Italian Open.
"What happened in Madrid was very sad," the American told Tennis Mears. Just because Vika and I are on the players' council, I know a lot about what happened earlier in the show. I felt something was about to happen.
"I thought we couldn't talk, no. I've never heard of that in my life. You even speak in the finals of the 10k challenge. I don't know what century everyone was living in when they made that decision or how they talked and decided, 'Wow, we're going to make a big decision and there's not going to be any backlash. this"
"To be honest, he said it himself," she added. We were especially upset when we were told not to give a speech at the trophy ceremony. We were like, well, I guess that kind of proves a point. We did nothing, and here we are. It kind of speaks for itself.
"At the same time, it was a scene where we were like, we don't have to say anything else. Everyone picked on him and he was very sad.
"Yeah, we'll see what happens. I don't know what will happen after that or what decisions will be made, statements or anything like that. It was very disappointing. I think everyone felt that way. "
Read more: Tennis commentator left 'speechless' in Madrid Open speech fiasco – 'Are the players being silenced?'