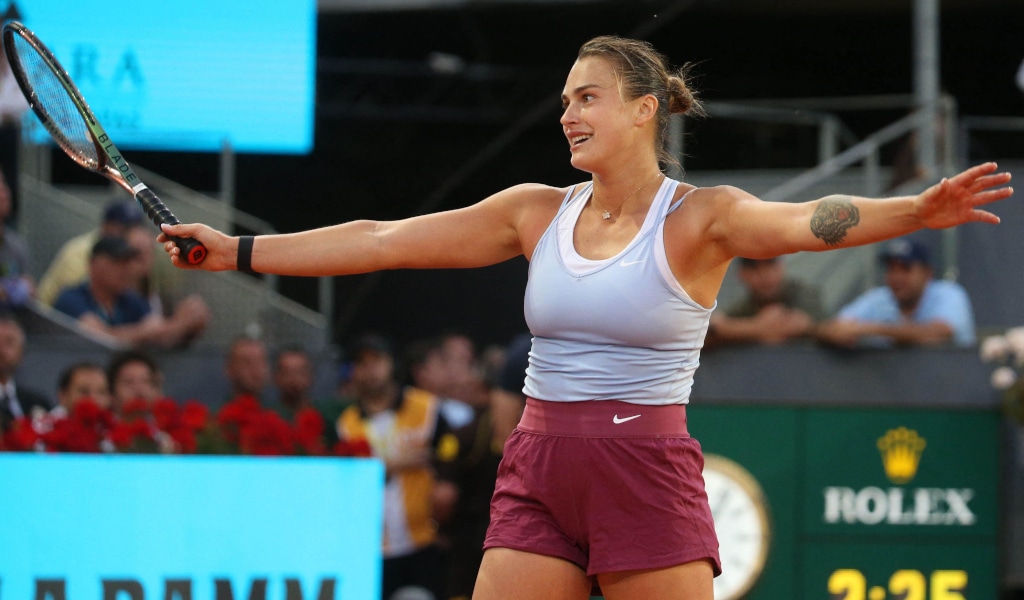 Aryna Sabalenka's 2023 form suggests she will be one of the favorites at Roland Garros on both hard and clay courts, but the world No.2 refuses to be taken for granted.
The world No. 2 is 29-4 this season and won her third title of the campaign on Saturday, defeating Iga Svitek in a thrilling Madrid Open final. Her other titles came at the Adelaide International and the Australian Open, while she also finished runner-up at the Indian Wells Open and the Stuttgart Open.
Her loss to Switzer in the final of the Porsche Tennis Grand Prix in Germany was her only loss on red clay so far in 2023, going 9-1 on home soil. She had a 13–3 record and a 6–3 record in 2020.
Next up is the Italian Open and she has reached the semi-finals before the players head to Paris for the second Grand Slam of the year at Roland Garros.
Given her current form, Sabalenka will be one of the players to beat, but when asked by WTA Insider if she is one of the contenders at the French Open, she replied: "I don't feel like that, but I really want to be one of those players."
"I will continue to work hard and try to give my best tennis in Rome and Roland Garros. When this tour is over we will see how things went for me on clay, if I am very good on this surface or if I am lucky these weeks."
The turnaround in fortunes for Sabalenka, who failed to win any tournaments in a dismal 2022 campaign and struggled with serve and confidence, has been remarkable.
Although the 25-year-old is incredulous about her progress, she is happy that her efforts are finally paying off.
"If someone told me I was going to be a Grand Slam champion and I was going to be world No. 2 and win a trophy on clay, I was like, 'I don't know, I thought it was a lot of work. And I'm not sure I can do it,'" she said.
"I really didn't think about that. I think that was the key. I was working really hard, I kept improving my game, finding things I could do better, analyzing my game a lot. So from my first match at the Fed Cup, it was very hard work. Looking back, I am proud of myself and my team and what we have accomplished over the years.
Read more: 'WTA has big three' – women's tennis as Iga Sviatek, Aryna Sabalenka, Elena Rybakina dazzle