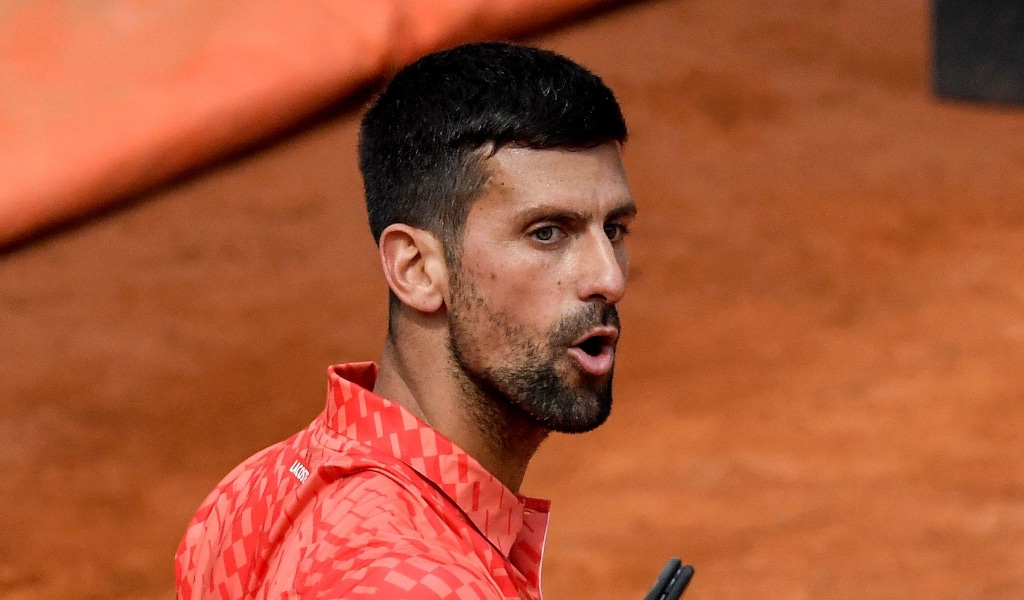 Novak Djokovic gave Cameron Norrie a death stare after the British No.1 accidentally hit the ball at the Italian Open.
Defending champion Djokovic and Nori squared off in the fourth round of the ATP Masters 1000 tournament at the Foro Italico on Center Court on Tuesday, and things went well in the first set before things started to unravel early in the second set.
After two exchanges of shots and volleys, Norrie hit a superb lob and 22-time Grand Slam winner Djokovic put away the point with an easy racket. Somehow he managed to get the ball back into the net, but turned his back on the opponent and began to return to the baseline.
Next, Nori continued to smash the ball, but unfortunately hit it straight to Djokovic's ankle and it didn't go down well with the defending champion.
World No. 1 Djokovic's look said it all as he turned around and gave his opponent a death stare. Nori immediately apologized as he watched the ball intently as he played the shot.
"Apologetic," added the commenter, adding that the commenter was "sorry and not intentional." I don't think Djokovic saw him turn his back." His reply was: "Djokovic was not happy to be there. A great look at Norrie.

However, Djokovic had reason to be happy at the end of the match as he secured his place in the quarter-finals with a 6-3, 6-4 win in one hour and 30 minutes.
The six-time Italian Open winner broke two in the opening game and ended the tournament with a fourth point in the ninth game. Norrie was then broken in game two of the second set before coming back in game three – which coincidentally was the scene of the controversial break – only for the world No.1 to break to love in game nine.
Norim took a medical timeout as Djokovic served for the match, but the world No.1 was not to be denied.
Let's go Nola 💪@DjokerNole 🤯 reached the final 8 in Rome for the 17th time#IBI23 pic.twitter.com/oZnrMMGMuT

— Tennis TV (@TennisTV) May 16, 2023
The handshake between the pair at the end of the game was not a warm one and no further apologies or mentions of the moment could be made.
"So far so good," Djokovic said after the match. "Today was the start. Weird conditions and we only warmed up for 20 minutes. I was rushing a bit and we couldn't play because of the rain before, so I'm happy to win the challenge in a row and move on.
Djokovic will face either Holger Rohn or Alexei Popyrin in the quarterfinals.
Read more: Novak Djokovic not in favor of change at ATP Masters 1000 events – 'We already have four Grand Slams a year'