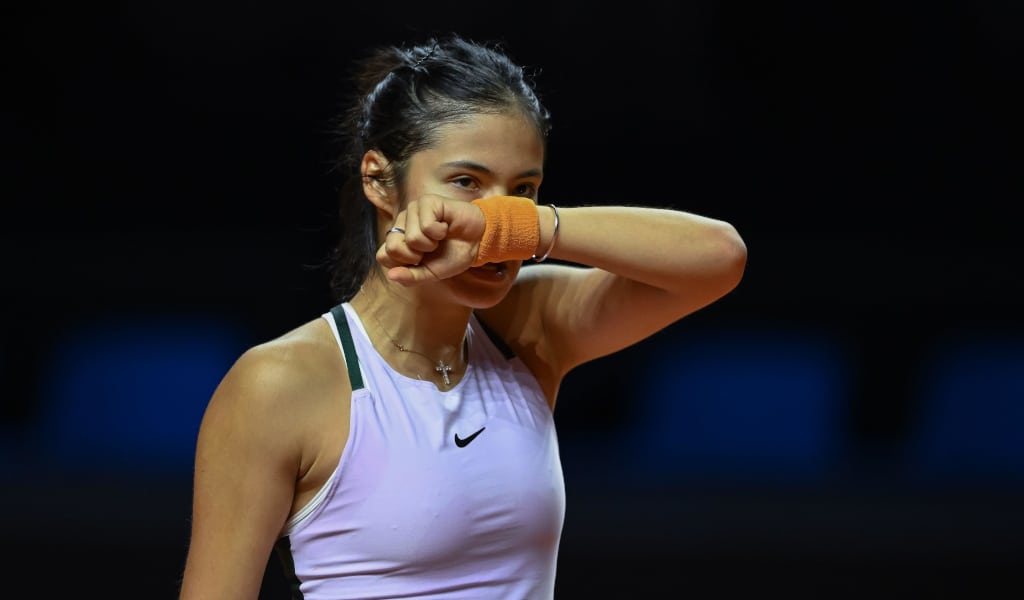 Andrew Richardson was widely rumored to be keen to end his coaching tenure with Emma Raducanu following her fairytale run at the US Open, but the man himself set the record straight.
Richardson In 2021, the 18-year-old shocked not only the tennis community, but the sports world, when she defeated Radukan on the Flushing Court, winning 10 matches without falling, the first qualifier – male or female – to win a Grand. how are you
Two weeks after her US Open victory, she confirmed that she and Richardson were parting ways in July 2021, as their initial contract was short-lived. At the time, it was said that Richardson wanted to pursue other options, while Raducanu was keen to work with a coach with experience at the highest level.
So they go their separate ways, but Richardson comes out and explains about their split.
"The truth is, I had a nine-week trial contract that I thought was a good idea to see how Emma and I would get on, and it went right up until the end of the US Open and then it stopped," he said, according to the Daily Mail.
"There was some time after that when I wanted to renegotiate the contract. I wanted to move on, and I had a plan I wanted to keep for Emma. This 'I wanted to coach and train my son' thing is not true but it seems to come up every now and then.
"Ten days to two weeks (after opening) I didn't have a contract. We were in the process of renegotiating, then I got a short call from her agent and she told me they were going in a different direction and that was the end of it.
Since then, Raducanu has gone through several coaches, including Torben Beltz, Dimitri Tursunov and Sebastian Sachs, but no one has been able to help her get in top form as she climbs out of the top 100 of the WTA rankings.
Her slide will continue in the coming months She is currently out of harm's way after undergoing surgery. On both her wrists and ankles.
Richardson, however, went ahead and chose to work with his eldest son, Rocco, despite offers to coach on both the ATP and WTA Tours.
"I learned a lot from the whole experience," he said. "Life goes on and I'm very busy."
He added: "Since what happened with Emma, ​​I've had offers from both the WTA and ATP to come back on tour. The timing wasn't right, but getting back on tour is definitely something I want to do in the future.
"I have a situation here where my son has a better chance to pursue tennis, he's thriving and enjoying it, and we're also at the beginning of a project that's exciting for me from a career perspective."
Read more: Serena Williams' ex-coach loves working with Emma Raducanu