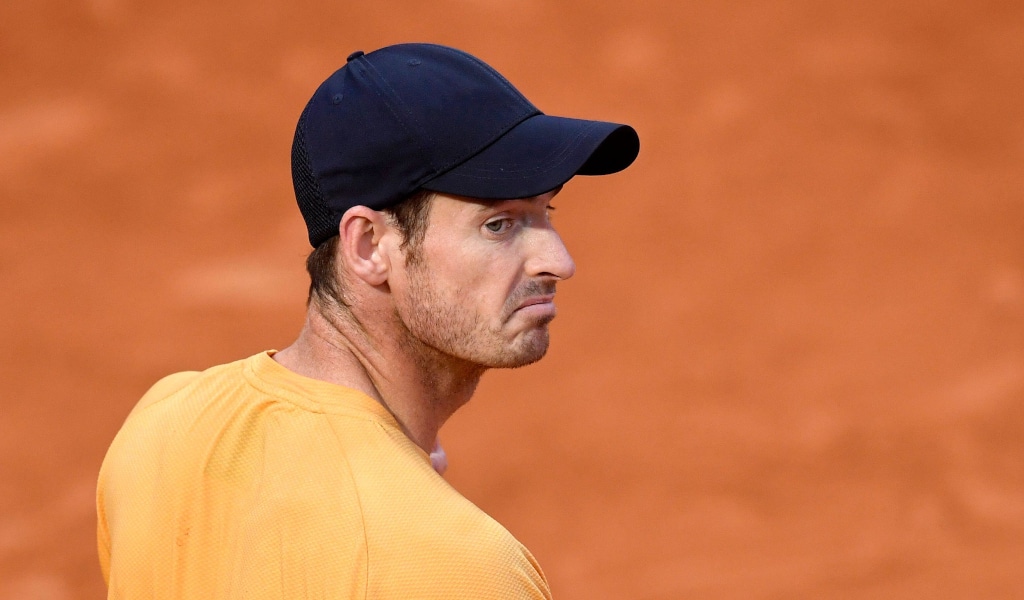 "Hotheads" Andy Murray and Fabio Fognini produced another thrilling encounter as things heated up in their first round match at the 2023 Italian Open.
There were fiery moments at the Foro Italico on Wednesday when Murray told Fognini to "shut up" during an on-court argument when they faced each other for the first time on the ATP Tour.
Chairman referee Mohamed Lahyani was at the center of the drama when a lob from Fognini in the first set was called by the linesman, much to Murray's chagrin. Lahyani came to check the point but agreed with the linesman.
"It's a bit on the line here. He said the line is good, there's a bit there, there's a bit white here, he's touching it," said the chair official.
Murray was having none of it: "You can see the ball mark there, mate. See Muhammad. How can you see that ball going in there? How is it possible? Now you're trying to make a mark."
The argument continued as those in the stands cheered loudly.
Oh the joy of the clay court 😅#IBI23 pic.twitter.com/AGsKUfbX4Y

— Tennis TV (@TennisTV) May 10, 2023
The point goes to Fognini – who describes himself and Murray as "hot leads" in their 2020 autobiography, "losing it very quickly" – and The Italian won 6-4, 4-6, 6-4 Less than three hours later, however, Murray denied the incident after the game.
The three-time Grand Slam winner hit back at the crowd and Lahyani, replying to his Instagram post: "I'm trying to fool Fabio in a stadium full of Italians screaming and whistling because Mo [Mohamed Lahyani] Couldn't read a sign correctly. Cheer up buddy.
His brother Jamie was not surprised by the bench judge's decision and called for the introduction of the Electronic Line Call Direct (ELC) as soon as possible. The ATP announced in early May that the ELC would be mandatory at all tournaments from 2025.
🤡 How could you get off your chair and look at the sign so wrong?! where is it. #ELC pic.twitter.com/OZtkb431JK

— Jamie Murray (@jamie_murray) May 10, 2023
" 🤡 How can you be so wrong when you get off your chair and look at the sign?! ​​Where is #ELC," the double wunderkind tweeted.
In welcoming the ELC, ATP Chairman Andrea Gaudenzi believed that "it is time to embrace innovation and new technologies," adding, "Our sport deserves the most authentic form of governance and we are delighted to be able to deliver it across our entire Tour from 2025." "