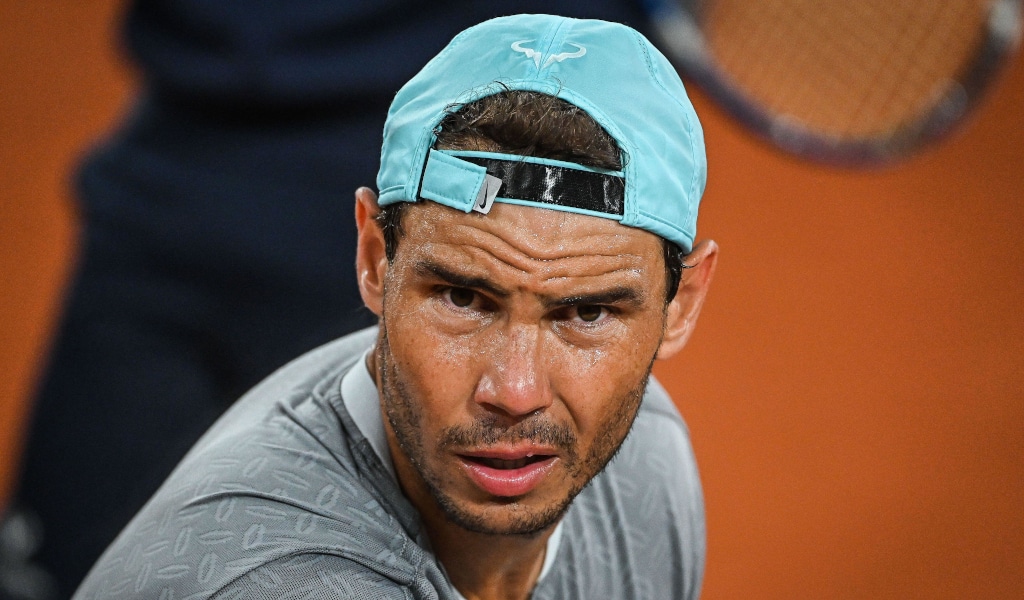 There are big question marks over Rafael Nadal's participation at Roland Garros, with Andy Roddick admitting that the best-case scenario is that the Spaniard will be fit to play in Paris, but they are taking precautionary measures.
It remains to be seen whether Nadal will participate in this year's French Open after he was sidelined with a hip injury suffered at the Australian Open in mid-January.
After missing out on the Monte Carlo Masters, Barcelona Open and Madrid Open, the major tennis tournament is expected to return at next week's Italian Open.
however, He withdrew from the race on Friday. "Even though I've seen improvement in the last few days, it's been months since I've been able to train at a high level and the training process has its time and I have no choice but to accept them and keep working," he said.
Nadal typically doesn't play any tournaments the week before the French Open, and if he continues with this pattern, he'll head into Roland Garros this year without a minute on clay.
Former world No.1 Roddick admits the 14-time champion is running out of time as there are more question marks than answers.
"This is difficult. If you know, you know he likes to get those matches before Roland Garros. This is a tough one and you hate to say it out loud, but if Rome is gone, suddenly Roland Garros is in question. Does he want to get back on the slippery clay court with this injury? he asked on the Tennis Channel.
"Not early in the career anymore, I promise. So they hope that there is a recovery in place. They hope this is a precaution. They hope this is a big bet at Roland Garros and they want to be there 1000%, but listen to what I said before, the gap between Rafa's injuries is getting narrower and narrower.
Nadal's former coach and uncle Toni Nadal has hinted that the 22-time Grand Slam winner will line up at Roland Garros.
However, former WTA top 10 player and commentator Chanda Rubin is not convinced about the Spaniard's participation.
"Are you sure? It's 100% from Uncle Tony?" she asked. "I think it's tough when you come out of Rome and without a match going into Roland Garros, of course you hope that Rafa is 100% or there and not ready for Rome yet. Be ready for Paris."
I think if he is, you still have to give him a shot because he's so good on this page, but the concern is that he's still not physically ready, and if he's in that situation, that's a problem. It's hard to imagine him now at Roland Garros.
Read more: Rafael Nadal to enter ATP 250 tournament ahead of Roland Garros to get ready for French Open?